Plant Dyes: Everything You Need to Know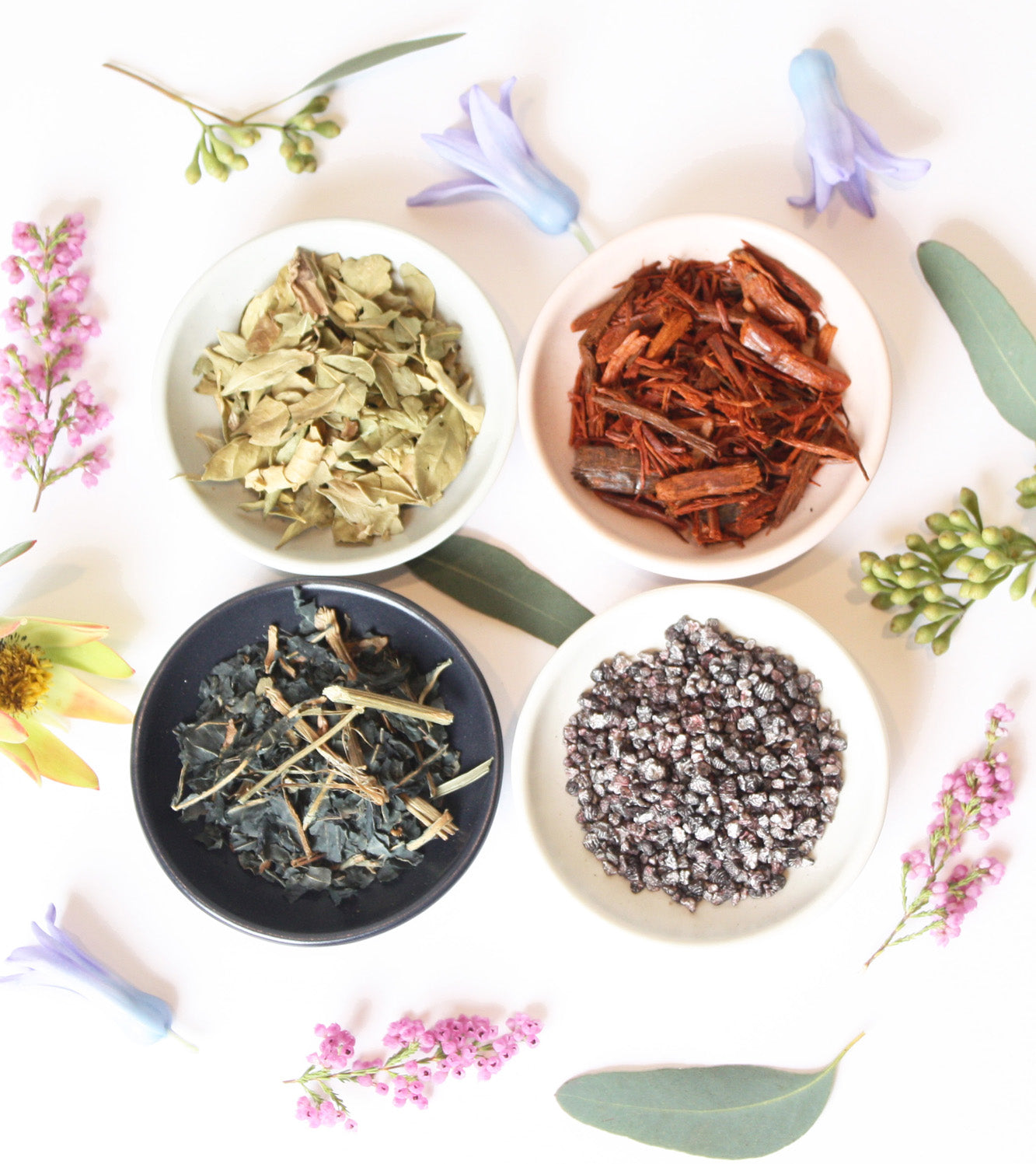 AU Baby is proud to offer the world's only purely plant dyed baby blanket collection. Plant dyes celebrate Mother Nature's rainbow and are a safer alternative to synthetic dyes - both for the health of baby's skin and for the environment. Plant based dyes are very rare in the textile and clothing industry today, despite being the only way humans have dyed fabric until the mid 1800's. Because natural dye knowledge is not widespread, it's our job to share more information about this beautiful process with you, our customer.
What is plant dye?
      Ever taken a spa bath filled with rose petals? Plant dyeing is very similar – it's a literal flower bath infusion for raw material or textile fiber. Natural products such as flowers, roots, vegetables, insects, minerals and wood infuse a dye bath to which the fabric is added, imparting the fiber with a natural hue. There you have it, that's the simple definition of textile plant dye. Just like a floral bath at a high end spa, this technique is pricey. It also involves a great deal of care in sustainably harvesting plant materials, creating correct recipes, and ensuring that color standards are matched across different batches.
     Most "eco dyed" fabrics use this method plus a binding agent to set the color so that it doesn't fade or wash out. Although generally considered natural, these binding agents or "mordants" add a chemical component (usually a metal) that we at AU Baby do not want in our products or in wastewater. Our Italian mill specializes in only using specific combinations of plants, not chemicals, to naturally set the dye in the fabric. Bellissima! Our colors are proven to not fade or discolor with washing – in fact, ours is the only Woolmark certified natural dye technology.
Plant vs synthetic dye
    Synthetic dyes are by far the most prevalent type of textile coloration on the market. These dyes are lab-made chemical compounds that maintain consistent color matching and bright, vivid colors. However, this cheap reliability comes at the cost of the environment and human health.
     Synthetic dyes have always been tied to environmental pollution. In fact, the first synthetic dyes came from coal tar [1], solidifying a close relationship with fossil fuels. Most synthetic dye processes utilize a large amount of water, often in locations without effective means to clean the dye water before it returns to the environment. For that reason, wastewater from textile dyeing is the second largest polluter of water globally. [2]
    The risked posed to human health are equally frightening. Synthetic dyes are made up of chemical compounds that can be harmful to humans, especially those who work in their production. Some of the chemicals found in synthetic dyes are mercury, lead, chromium, copper, sodium chloride, toluene, and benzene. Exposure to large doses of these substances can be toxic and can have severe effects in the human body." [3] Azo dyes, one of the most common synthetic dyes that produce bright reds, oranges and yellows are known carcinogens. Others can cause kidney, bladder and liver cancer. The US has not yet joined The EU, China, Japan, India, or Vietnam in banning azo dyes and formaldehyde in fabric. [4]
    It's well documented that toxic chemicals create negative health outcomes when exposed to human skin. Babies are not equipped to detox from a heavy load of synthetic dyes. That's why we've created the world's safest baby blanket - so you and baby can sleep soundly, nestled in nature. 
Sources
Aspland, J. R. Textile Dyeing and Coloration. Research Triangle Park, N.C.: American Association of Textile Chemists and Colorists, 1997.
Perkins, Warren S. Textile Coloration and Finishing. Durham, N.C.: Carolina Academic Press, 1996.
Society of Dyers and Colourists, and the American Association of Textile Chemists and Colorist. The Colour Index International. 9 vols. 3rd ed. West Yorkshire, England: Bradford, 1971-1992. Fourth edition (2004) available online through subscription http://www.colour-index.com.
https://www.nontoxicrevolution.org/blog/2019/2/19/how-our-skin-absorbs-toxic-chemicals-and-how-you-can-avoid-it