Mom Crush: The Whitney Goodman Edition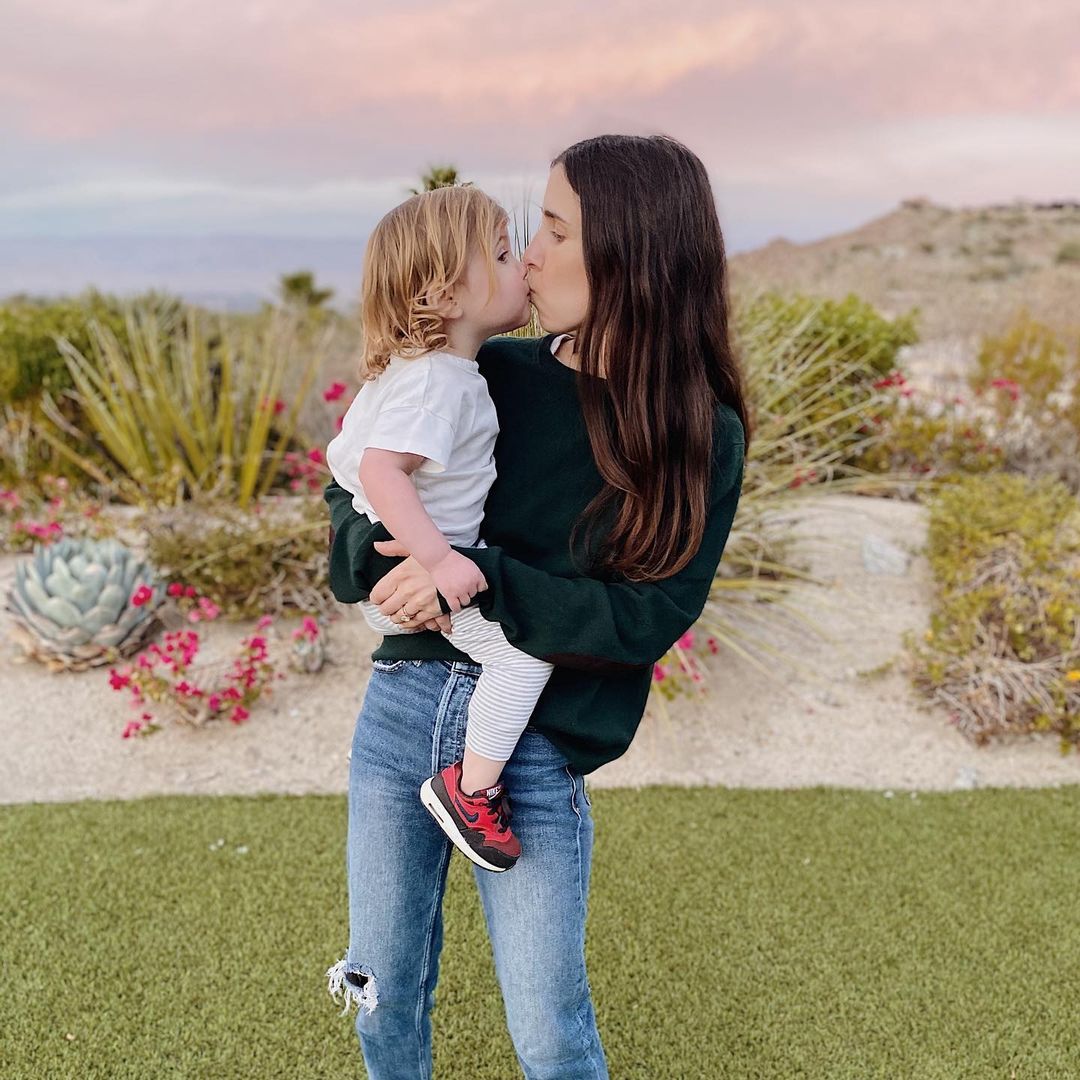 We chatted with Whitney Goodman, the superstar brand strategy consultant behind WM Goods, and were taken with her down-to-earth dish on motherhood. A recent LA-transplant and mother to Inez (2), she shares her story while keeping it refreshingly real. 
Is there anything you would like to share about yourself that we might not know?
I've been working for myself for as long as I worked for other companies, at this point. I started out my career in fashion PR, working in New York with every top publication, producing shows at New York Fashion Week, throwing events and parties... It feels like a lifetime ago. I opened my store, WM GOODS when I was 26 and started consulting at 27. I've been consulting on brand strategy, brand identity development, operational strategy, and marketing ever since.
What's been the biggest surprise on your motherhood journey?
How hard it is to reconcile the two distinct versions of myself - the independent dreamer that craves change and excitement and the mother that needs to provide a stable and enriching environment for our daughter. I'm still working on this (and maybe always will be).
Tell us more about the identity shift that comes with becoming a mom.
I always imagined that becoming a mother would be this 'unlock' for me, providing a sense of purpose and fulfillment that I've always craved. When Inez was born, I kept waiting for that 'aha moment' and after about a year and a half, I realized it wasn't coming. As much as I absolutely adored her, she was not going to be the answer to all of the questions I had about but instead was one small part of it. I love being a mom but also feel that there's too much pressure on new parents to feel that they've found their life's calling once they're responsible for another little person's wellbeing.
You mentioned you dealt with Postpartum Depression and Anxiety. What were the signs and what do you suggest others look out for?
Great question and to be clear, I'm self-diagnosed (although anyone who was paying attention would agree). For the first few months, I really didn't enjoy many aspects of being a parent. It's hard for me to look back at that time and feel positive about it. I felt trapped in this stringent routine we had to set for her. I didn't have many friends with new babies and didn't know who to spend time with, so I often isolated myself. The more I isolated myself, the more anxious I became about going anywhere or doing anything, god forbid it went against our routine in any small way. It took getting recruited by Nike and starting that job full-time to really snap out of it and let someone else care consistently for Inez. Being a new mom is unbelievably hard, but if you are struggling to find moments of joy in it, that might be a sign. Crying everyday or feeling trapped in your life are signs. It's incredibly important to talk openly without shame about how you're feeling.
Whitney shares her C-section story on her blog.
How has becoming a mama changed the way you live/work?
I love spending time with our daughter but I also know that I am happiest when I have a few hours away a day to work and fulfill a different part of myself. When I'm working, I want to be fully invested in my work. When I'm with her, my goal is to be engaged with her, although sometimes it's easier said than done. I know I need flexibility and autonomy in my professional environment so that I can spend time with her when I want and dive into work when that feels inspiring. Flexibility is paramount, which is why consulting is such a great fit for me.
A daily ritual or bedtime routine - what keeps you grounded?
Our normal AM routine includes getting Inez up around 7:45a and making breakfast, then sitting together until our nanny comes at 8:30am. I love bringing my matcha to my desk and diving into emails- it feels like I'm ramping up for the day in an exciting way, full of possibilities. At the end of the evening we always take a shower, get on our PJs and read a book or two before bed. Then my husband and I get in bed and read or watch something. My goal this year is to read more and meditate for even two minutes before getting Inez up.
Any books you are currently reading/music you are listening to?
I'm just about to finish "Ask Again, Yes" by Mary Beth Keane, which I really enjoyed. I read "Untamed" by Glennon Doyle recently and I already want to read it again, I loved it so much. Next up on my list is "More Than Enough" by Elaine Welteroth, recommended by my best friend. In terms of music, I listen to Aeris Rove, Benny Sings, Aretha Franklin, and some obscure disco on repeat!
Any advice for would-be moms?
Don't compare yourself to others and certainly don't take what other moms post on social media at face value. Everyone has those moments when all they want is to jet off on a quiet vacation and have someone else watch their kid for a few days (or weeks, no judgment)!